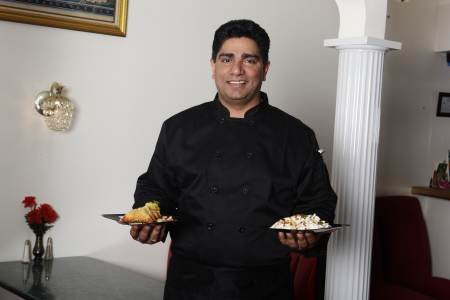 Bombay Flames is owned and operated by Chef Sandeep Singh. Chef Sandeep is a certified chef from India.
The chef begin his career working as a chef in the world famous "TAJ Group of Hotels" in India. He spent 7 years working in the world class restaurants that are part of TAJ Hotels.
After leaving TAJ hotels, Chef Sandeep worked as a chef on Carnival Cruise Lines. He spent three years delighting cruise ship passengers with his wonderful signature Indian dishes.
When he left Carnival Cruise Lines, he moved to Atlanta. He spent 11 years working for a top notch Indian restaurant before opening his own restaurant. His restaurant, Bombay Flames, specializes in North Indian and Indian Style Chinese food. He has added a few of his signature dishes to the menu. These are dishes you will find no where else."
We hope that you have a great time here with us enjoying our authentic Indian cuisine.
About Us

Bombay Flames is owned and operated by Chef Sandeep Singh. Chef Sandeep is a certified chef from India. The chef begin his career working as a chef... more